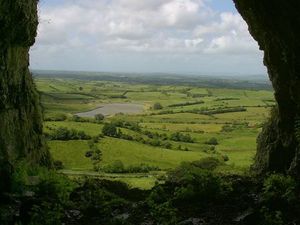 Carrowkeel, County Galway
There's hope from the ocean but none from the grave.
- an Irish emigrant's proverb.
Dennis A. Hogan
Professional Genealogist
Specialties: New York State and Ireland
Researcher: 
My passion for best practices in research and attention to detail can assist you toward your goals.  Your project will benefit from my thorough knowledge of Irish and New York State resources, both online and offline.  I have considerable experience researching at repositories in the New York State counties of Albany, Erie, Monroe, Montgomery, New York, Niagara, Oneida, Onondaga, Ontario, Tompkins, Wayne, and Yates.
All 8 of my great-grandparents emigrated from Ireland and settled in or near Ontario County, NY, US.
Michael HOGAN & Susan NAGLE
Andrew O'SHAUGHNESSY & Catherine KEAVENY
Patrick DAWSON & Mary A. QUINLAN
Edward HEGERTY & Ann MCDERMOTT