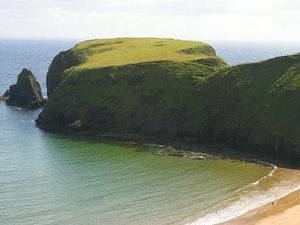 Trabane Strand, County Donegal




Every finger has not the same length, nor every son the same disposition.

- Irish Saying





It would be an honor for me to work with you on your research. 

My involvement can take various forms.  I can organize your materials.  I can digitalize and catalog your family documents and artifacts.  I can also analyze your information and devise a research strategy.  Usually I'm involved in doing research which includes providing a detailed research report at each review meeting.  In addition to traditional genealogical research, I can assist  you with applications for dual citizenship, Irish passports and lineage organizations.

Genealogy has been done for centuries without computers.  However today there are incredibly valuable resources and aids available via computers and the internet.  As a result, I take on only projects that involve family information in an "electronic" form.  You may currently maintain your information in a genealogy program such as Legacy or Family Tree Maker.  That's great - I can use that.  If your information is not in an "electronic" form, I will enter your information into a program as part of the first phase of your project.   The data entry task is something that I take very seriously and it actually is a great help to me in understanding your family information.

At each review meeting, in addition to a detailed research report, I provide an interactive CD and a password protected website.  These are updated with the latest information on your family and you can share them with anyone of your choosing.

As a member of the Association of Professional Genealogists, I uphold the APG Code of Ethics.

If you are interested in learning more about my research projects, the first step is usually a face to face meeting (long distance alternatives can be arranged via skype or phone).  In this meeting, we would discuss your research goals and my approach to genealogical research.  There is no charge or obligation for this initial meeting.


Please contact me for further information.

 

"Thanks very much for the excellent job and we did receive all four e-mails! We loved your experience and professionalism with this matter and, of course, we are delighted with your findings. ... We don't see a lot of NY cases, however we will be sure to direct whatever we get to you for your investigation. ..."

Brian W. Hutchison
Chairman and C.E.O.

GEN-FIND Research Associates, Inc.

Nanaimo, British Columbia, Canada

"Dennis Hogan's knowledge of how to gather and search for the information required is amazing! His patience, understanding and sharing of my family's background was like a gift to me that I can now share with my children and grandchildren. It was like a huge puzzle to be put together that is now complete."

Linda Remis
Ontario, New York